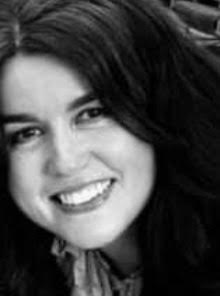 Dana Kirkwood
Vice President
As the Vice President of Octagon Power, Dana brings a dynamic blend of expertise in electrical equipment, economics, sales, marketing, and a niche specialization in the blockchain, Bitcoin, and cryptomining industry. With a Bachelor's degree in Economics, Dana has harnessed a deep understanding of market dynamics, enabling strategic decision-making and innovative solutions for our clientele.
With a wealth of experience spanning various sectors, Dana has been an instrumental force in driving sales and marketing initiatives that have led to significant business growth for companies. Driven by a passion for innovation and an unwavering commitment to excellence, Dana embodies the core values of Octagon Power. With an innate ability to envision the potential of emerging technologies, Dana has fostered a culture of innovation within the company, guiding our team to explore new horizons and push the boundaries of what's possible.
Dana is dedicated to leveraging Octagon Power's expertise and unparalleled service to shape the future of the electrical equipment industry. Dana is firmly dedicated to achieving Octagon Power's success and elevating the company to a prominent leadership position in the market through collaboration and strategic partnerships.
Mission Statement
At Octagon Power, our mission is to power the world with excellence by providing innovative and reliable electrical equipment solutions. We are committed to empowering industries and communities with cutting-edge technologies that drive progress and sustainability. With a customer-centric approach and a passion for excellence, we aim to be the leading choice for businesses seeking top-tier electrical equipment to power their growth and success.
Our Vision
Our vision at Octagon Power is to be at the forefront of the electrical equipment industry, inspiring positive change and driving innovation. We envision a world where businesses and communities thrive with the support of efficient and sustainable electrical solutions. Through continuous improvement and strategic partnerships, we strive to shape the future of power distribution, lighting, and automation, making a significant impact on the global landscape.
Our Values
At Octagon Power, our values are rooted in delivering excellence, being customer-centric, embracing innovation, and upholding reliability. Sustainability is paramount, promoting eco-friendly solutions to minimize our environmental impact. Our actions are guided by unwavering integrity, transparency, and respect, fostering a culture of trust within our team and with partners. We recognize the power of collaboration, leveraging diverse perspectives and expertise to drive collective success.